Pulling their sound from a diverse set of stylistic influences, c a n d i d !  creates a blend of timeless music for audiences of all ages.
The group came together in the heart of Southern California, having met at the Orange County School of the Arts. It all began as Tischbern first heard a striking composition from Ripley, and proposed to record the piece. This simple act began the project that would later become, Bananas for Breakfast, the band's debut self-produced EP.  The talents of Pham and Victoria joined the band shortly thereafter.
Finding joy in the success of making others happy with their music, the band set out to create a full length album. While still in their teens, c a n d i d ! wrote and recorded Candid! , a self-produced, debut full length album. 
Before Ripley spent 2 years in France on a mission trip for the Church of Jesus Christ of Latter Day Saints, the band recorded "Agua" and "The One to Blame" which were released in 2019 & 2020. The band is currently working on new music.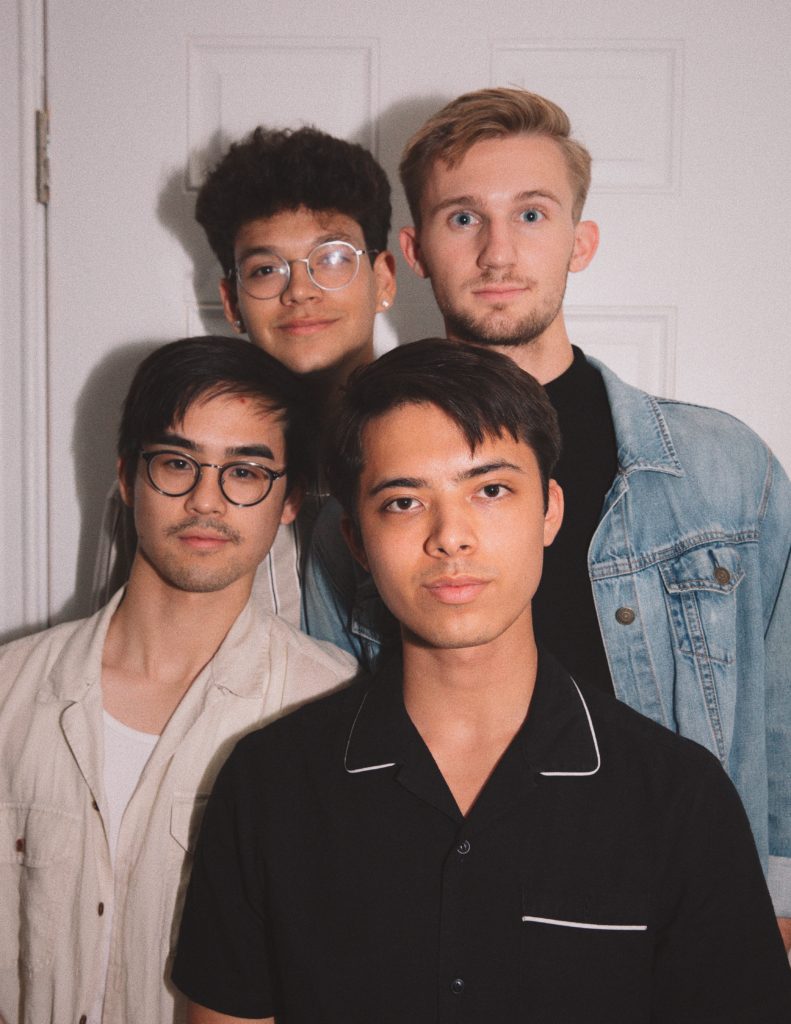 Caleb Tischbern: Drums
Carson Ripley: Vocals, Guitar, Keys
Andrew Pham: Bass
Samuel Victoria: Guitar
contact: